During the lockdown, of course, one of the number one problems is inevitably body shape problems. Many young women would be troubling with excess fat and overweight.  When we eat, we do enjoy eating, but when we want to lose some weight, why is it so hard?  Basically, to get rid of the excess fat accumulated in that specific area, the first method that girls will think of is liposuction. So, let's take a look at 10 things you need to know before undergoing laser liposuction with Slim Melt by Slim Lipo in Bangkok Thailand and update on the most popular liposuction technique of the year 2022.
Liposuction is considered a major operation where should be performed in a standard hospital by a skilled plastic surgeon and under the supervision of an anesthesiologist for safety reasons, including recuperation at the hospital since patients should always be monitored after treatment to see if there is any side effect or not.
But with the advanced medical technology called Slim Melt by Slim Lipo, "Fat-melting liposuction with a 0.3 mm. laser tip", uses the art and expertise of a surgeon combined into  "the most premium semi-surgical liposuction technology with high efficiency and the most tightening effects with no bruise".  After treatment, there is no need to recuperate. Patients can continue their daily life immediately. Importantly, there is a Dual Mode that can absorb oily fat and tighten the skin at the same time so it eliminates the problem of sagging skin at once which cannot be done in general liposuction.
Slim Melt by Slim Lipo is innovative and is not widely used in Thailand, causing many people to have many doubts such as is it dangerous?  Will it be swollen and bruised? How is it different from normal liposuction? And, many more other questions.
So, whoever is wondering about these questions, in this article, Nida Esth' Medical Centre has summarized all the answers about Slim Melt by Slim Lipo and where to find one in Bangkok Thailand as well as how to take care of yourself before and after, etc. So, let's get started…
Table of Contents ​​​​​​​
1.What body shape problems are suitable for laser liposuction with Slim Melt by Slim Lipo?
Slim Melt by Slim Lipo is suitable for both men and women who have excess body fat that cannot be eliminated by diet and exercise, and it is also suitable for those who want to get rid of them quickly.  In addition, Slim Melt by Slim Lipo has a tightening mode that helps keep a slim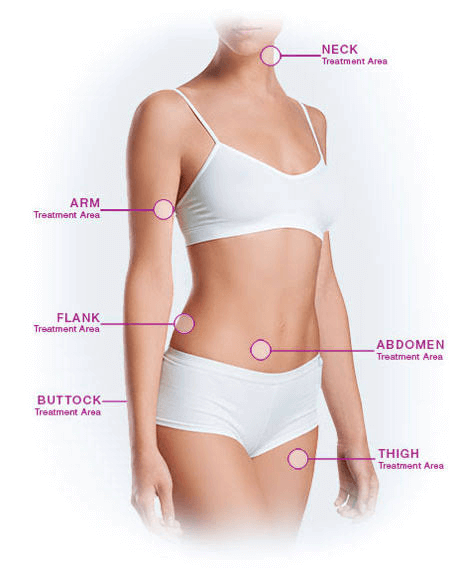 figure during the treatment so you don't have to worry about sagging skin after liposuction.
| Excess Fat Problem Types | Details |
| --- | --- |
| Chin fat | Tight skin and long slender neck help enhance our facial shape |
| Upper arm fat | Reduce accumulated fat under sagging fatty arms |
| Belly fat | An alternative for those with a belly for a flat tummy with firm skin |
| Fat around waist | Our waist can be perfect as you wish with firm and tight skin, resulting in a dreamy "S-shaped" waist |
| Fat accumulation on the hips | End all problems with large hips by giving you beautiful ones in a dreamy shape |
| Thigh fat | Let our outer & inner legs, calves and knees become slender beautiful to be ready to wear anything with confidence |
2. Update on the most popular Slim Melt by Slim Lipo in 2022
Many people would like to know what Slim Melt by Slim Lipo is?  Why are we able to do a liposuction without non surgical approach?  Why it can also give skin firming results?  And why can we live a normal life afterward?  So in order not to waste your time, let's get to know more about Slim Melt by Slim Lipo, in Bangkok Thailand.
Slim Melt by Slim Lipo is a "semi-surgical" liposuction technology that is the most popular in the cosmetic industry, in Bangkok Thailand and it is recognized by a lot of surgeons both in Europe and the United States, including the US FDA as the best premium and advanced liposuction technology with the highest performance of the year 2021 because Slim Melt by Slim Lipo can melt fat with laser energy using Fiber Optic tips that are only as small as 0.3 mm so it can reach different fat tissues effectively without injuring other nearby tissues. Therefore, the skin is not swollen or bruised after the treatment.
In addition, the Fiber Optic Tip used is non-reusable, so you don't have to worry about infection because it will not be reused unlike other conventional liposuction that uses a reusable steel bar. So, if the cleaning is not completely done, there will be a very high risk of infection.
The laser energy transmitted through the Fiber Optic tip is a laser beam that has a dual wave length, a specific wavelength to melt fat cells, along with tightening skin effects up to 30%, so a patient can no longer worry about the problem of wrinkled and sagging skin. With the size of the tiny Fiber Optic laser tip, only 0.3 mm., this makes the surgical incision very tiny so patients do not need to worry about scars as in conventional liposuction treatments. In addition, the laser energy will be projecting directly into melting excess fat into oil only without giving heat to other tissues.  The result is that fat can be suctioned out in a larger amount than conventional liposuctions because there is no blood mixed during suctioning. A patient therefore has more effective liposuction results than ever.
To summarize the advantages of Slim Melt by Slim Lipo, we can say that there is "no surgery required, no need to recuperate, no bruises, no infection, high safety and firmer skin results within the single treatment. We are able to live a normal life immediately after the procedure."
So, if anyone wants to know more Slim Melt by Slim Lipo, you can watch a video clip  down below about a consultation, in Bangkok Thailand, with Dr. Piya Rungruxsiri, a surgeon 
3.The difference between conventional liposuction VS laser liposuction Slim Melt by Slim Lipo
| Slim Melt by Slim Lipo | Traditional Liposuction with a Metal Tip |
| --- | --- |
| Fiber Optic tip used is only as small as 0.3 mm. It is also flexible so it is able to penetrate even in small areas | A 3-4 mm. large solid steel tip is risk of damaging other tissues including blood vessels |
| It reacts only to fat cells so it does not damage other tissues. Also, it has been certified by the US FDA. | There is a potential for damage to blood vessels, nerves and other tissues during surgery |
| Fiber Optic tip is sterilized and used one time only so there is not at risk of infection | Reusable tip may not be able to be 100% sterile; therefore, there is a risk of infection |
| The skin is firmer because it is a Dual Mode that can get rid of fat and tighten the skin at the same time which helps reduce sagging skin up to 30%  | It cannot tighten the skin. If a large amount of fat is eliminated, a patient will have to use other technology to help tighten the skin |
| It stimulates new collagen production for smooth and firm skin result | There is a chance of cellulite, rough, wavy, and uneven skin |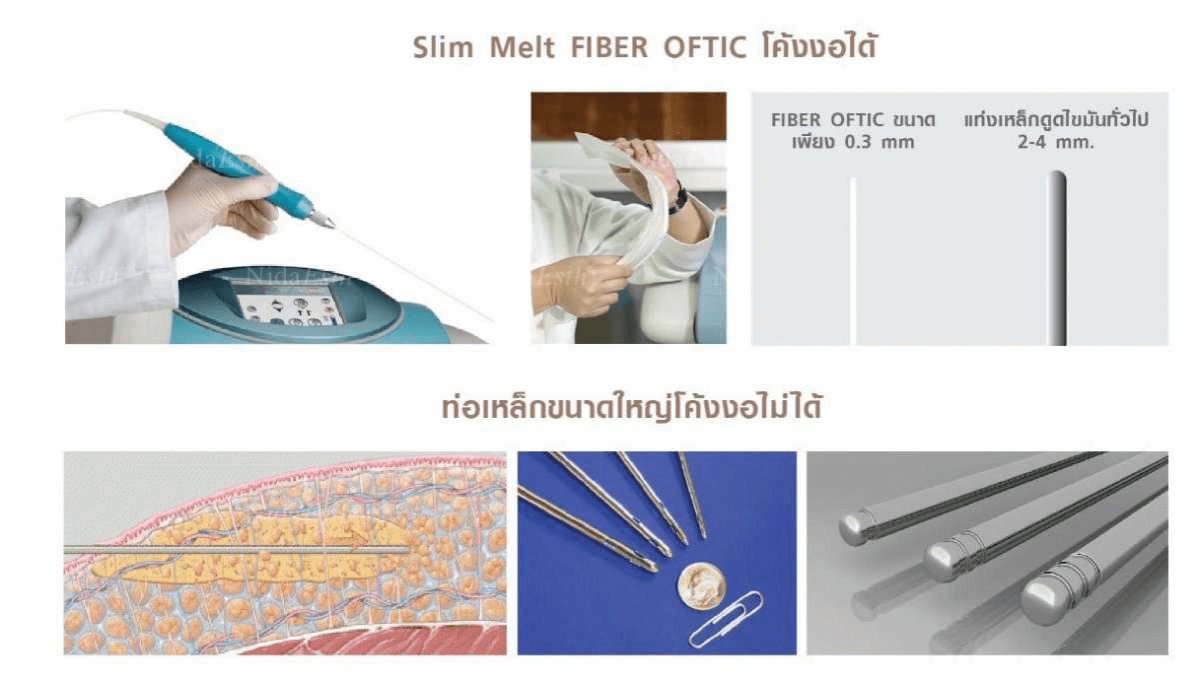 It is well known that conventional liposuction often leaves scars and rough skin but with Slim Melt by Slim Lipo in Bangkok Thailand technology, it is superior to conventional liposuction with the concept of "5S". 
Slimmer - than other methods of liposuction because it melts fat into oil to be eliminated immediately (with no blood contamination)
Smoother - with Dual Laser System, dissolving fat and tightening skin at the same time; away from wavy skin that commonly occurs after liposuction by other methods
Safer - free from infection with a single-use disposable sterilized Optic Fiber laser tip
Smaller Wound - smaller incision because it is a laser liposuction with a tiny tip as small as only 0.3 mm.
Single Treatment - Only one treatment done is enough to see perfect results so don't waste your money and time
Slim Melt by Slim Lipo is a summary of  "The Smart Choice" with satisfactory results with safety standard as hospital treatment in the United States and in Bangkok Thailand, along with the treatment technique of the surgeon team, anesthesiologists and surgical nurses in the World Standard Operative Room in Bangkok Thailand, there is no need to worry about safety matters. Plus, you can see satisfactory results from the first time.
4.What areas can treated with Slim Melt by Slim Lipo?
Slim Melt by Slim Lipo can be performed in all areas with excess fat. It requires a surgeon to assess the thickness of the fat to see if Slim Melt can be performed or not. Most of the excess fat is found in the abdomen, upper arms, thighs, back and neck. The fat removal 
with Slim Melt by Slim Lipo can dissolve fat in every area such as
Reduce belly fat
Reduce thigh fat
Reduce arm fat
Dissolves fat around double chin and neck
Dissolve excess fat around the back, etc.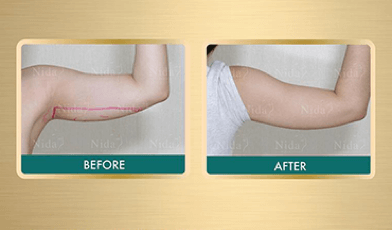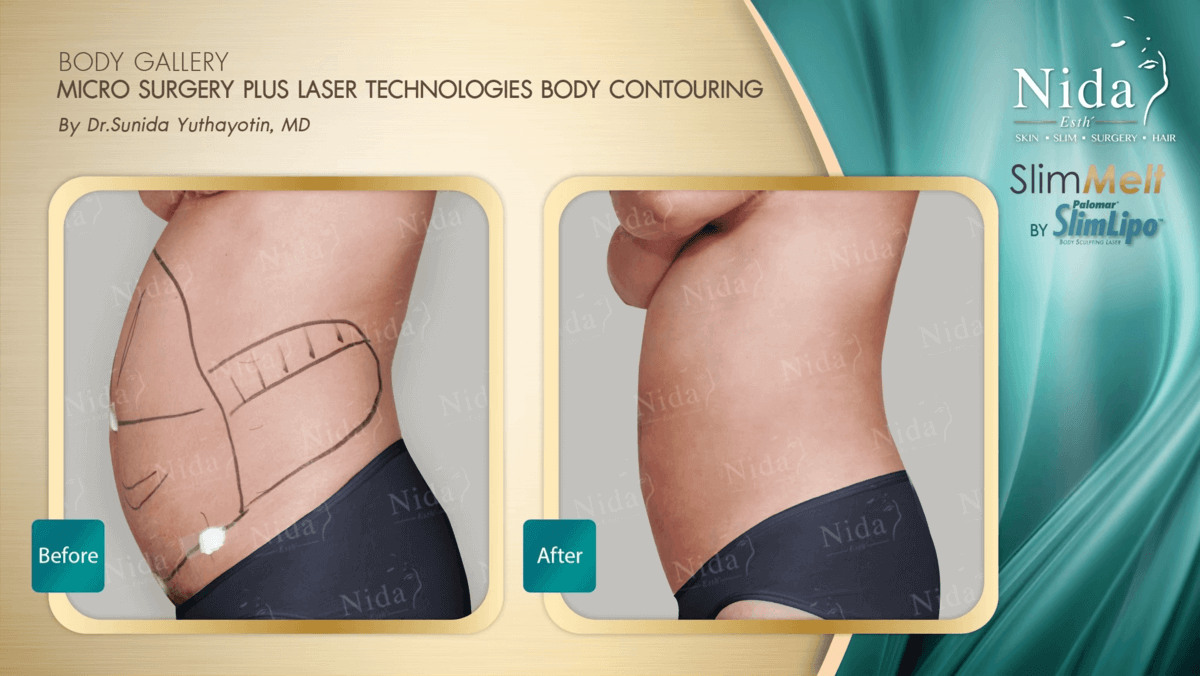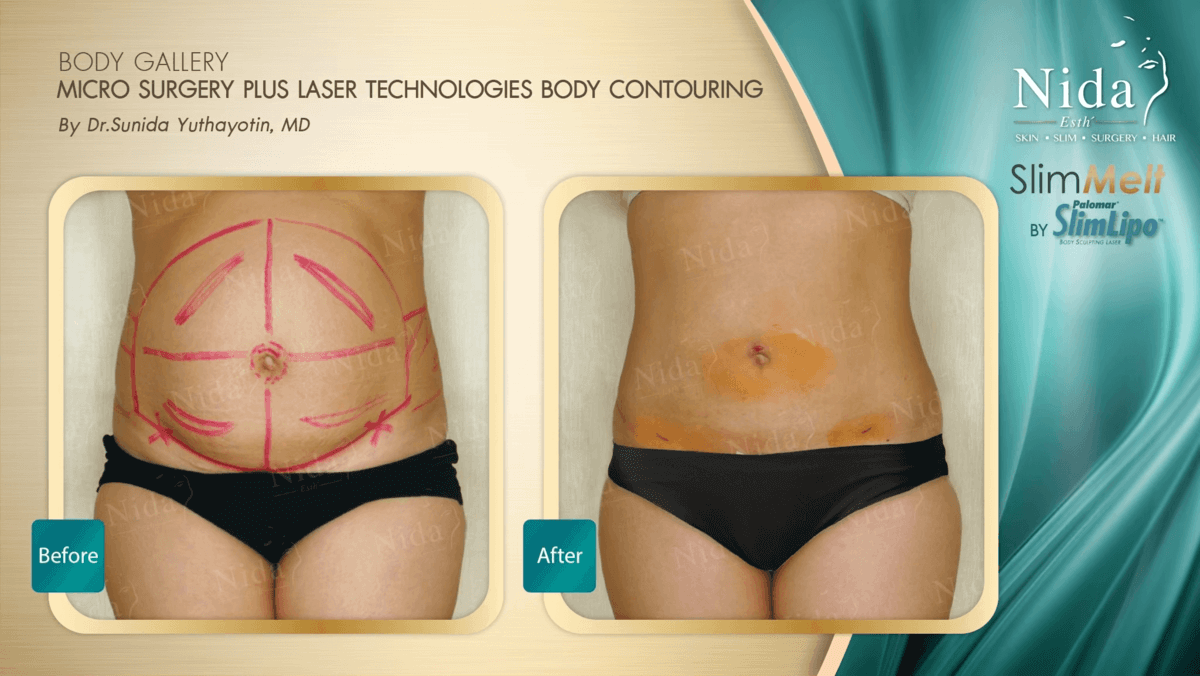 If you are interested in more liposuction with Slim Melt by Slim Lipo technology by Dr. Piya Rungruxsiri, you can take a look at this link right here 
https://www.nidaskincosmetic.com/ภาพการรักษา/slim-melt 
5. Does Slim Melt by Slim Lipo require general anesthesia?

Because Slim Melt by Slim Lipo is a semi-surgical technology for liposuction, a surgeon usually performs without the need for anesthesia since local anesthesia is enough; unlike conventional liposuction that only requires general anesthesia as it affects the surrounding tissues, but in Slim Melt by Slim Lipo, it melts fat before being suctioned out; therefore, Slim Melt can get your skin smoother and it does not affect the surrounding tissues.
However, if a concern rises, general anesthesia can surely be used.  But whether it's liposuction under anesthetic or not, Nida Esth' Medical Centre's safety is the key.  Therefore, we provide an anesthesiologist who monitors patient's heart rate, pulse and so on to enhance the safety of liposuction with Slim Melt by Slim Lipo.
6. Preparation before undergoing laser liposuction Slim Melt by Slim Lipo

Preparation before Slim Melt by Slim Lipo: since it is a semi-surgical operation, there are some things to consider before undergoing:
Refrain from taking certain medications and vitamins. It is always recommended to consult with a doctor first
Refrain from smoking and drinking alcohol for at least 1 week before the procedure.
Undergo a health and physical examination before surgery as recommended by a doctor
7. Self-care after laser liposuction Slim Melt by Slim Lipo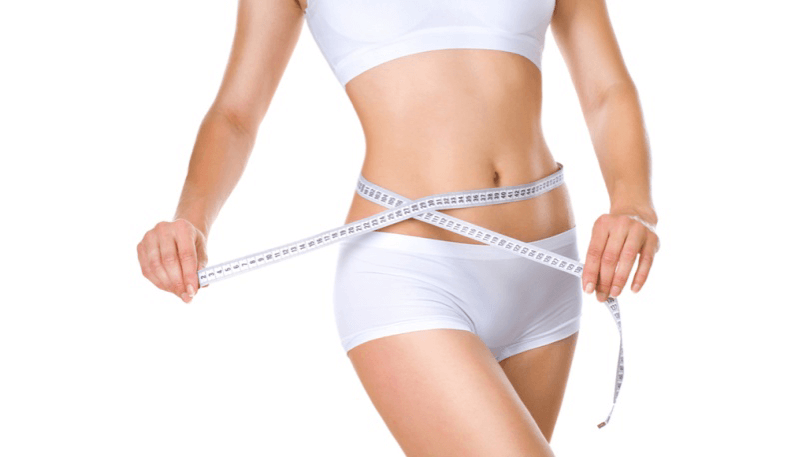 In general, there is almost no need to worry about the wound caring since there is almost no swelling, bruising or any complications after the procedure, but to be safe, Nida Esth' Medical Centre surgeons recommend that​​​​​​
After liposuction with Slim Melt by Slim Lipo, avoid the surgical wound to be exposed to water until removing stitches
Wear the given Pressure Garment on the liposuction area for 10-12 hours for at least 3 weeks as recommended
Avoid heavy exercise for at least 2 weeks
You should strictly follow the advice of your doctor, including taking medications prescribed by a surgeon
Go to the appointment to follow up
Apply cold and warm compresses as recommended
8.Evaluation technology measures the results before and after liposuction with VECTRA 3D,the only technology in Thailand and Robo-Body Scanning Analysis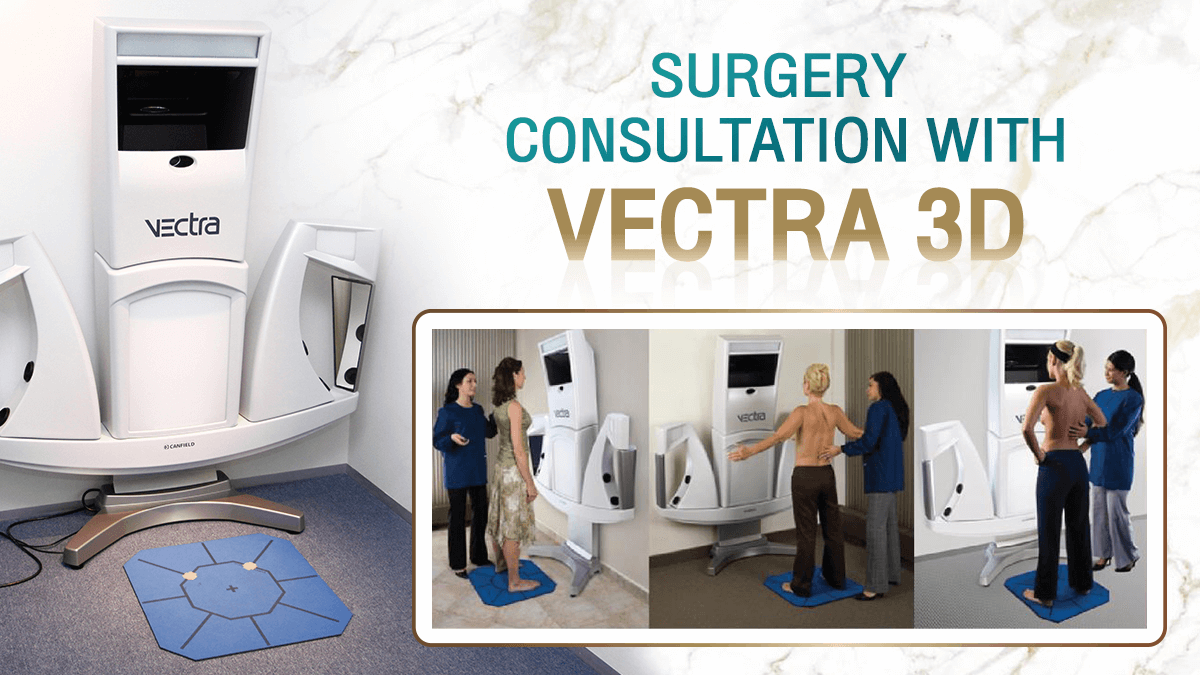 For the laser fat removal procedure, starting from the first important step is Body Simulation Design by Vectra 3D, designing the dimensions of the body to simulate a virtual 3D image before the fat removal by laser energy so that you can co-design the future body with the doctor. In addition, Vectra 3D is the only technology in South East Asia and with this exclusive. It makes patients feel like crossing the dimensions of time to see the shape before making decisions. 
Body Simulation Design by Vectra 3D actually can
Assess the problem and physical condition
Analyze external body
Simulate images for the treatment plan.
Measure proportions and choose the right treatment method
Specify the amount of fat that can be removed.
Compare before and after photos as well as pre-treatment simulated images for satisfactory results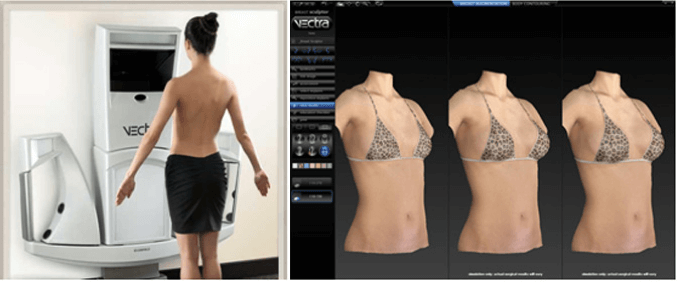 นอกจากนี้เพื่อผลลัพธ์ที่สมบูรณ์แบบ เรายังเพิ่มขั้นตอนการรักษาควบคู่กับเทคโนโลยี Robo-Body Scanning Asalysis เทคโนโลยีที่ช่วยวัดวิเคราะห์ร่างกายภายในพร้อมคำนวณองค์ประกอบ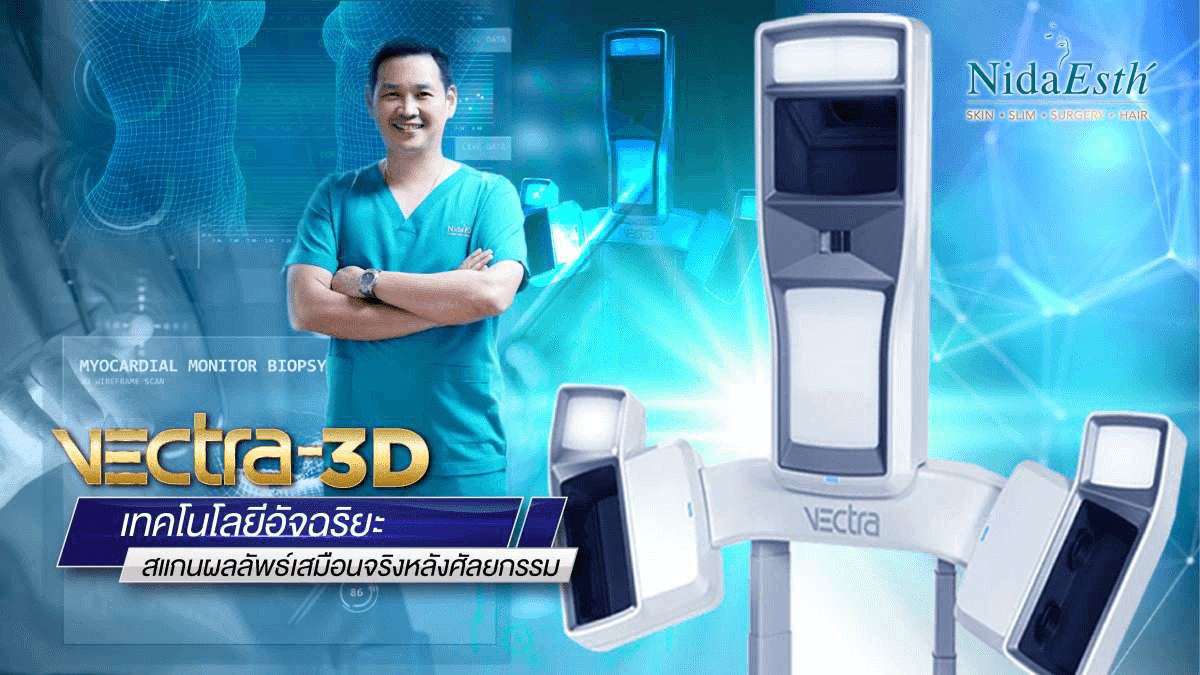 addition, for perfect results  We have also added treatment procedures along with Robo-Body Scanning Analysis technology, a technology that helps analyze the internal body and calculate the overall body composition, including
Body fat percentage
Body Mass Index (BMI)
Body weight condition
Muscle condition
Standard weight measurement
Basal metabolic rate (BMR)
Total Daily Energy Expenditure (TDE)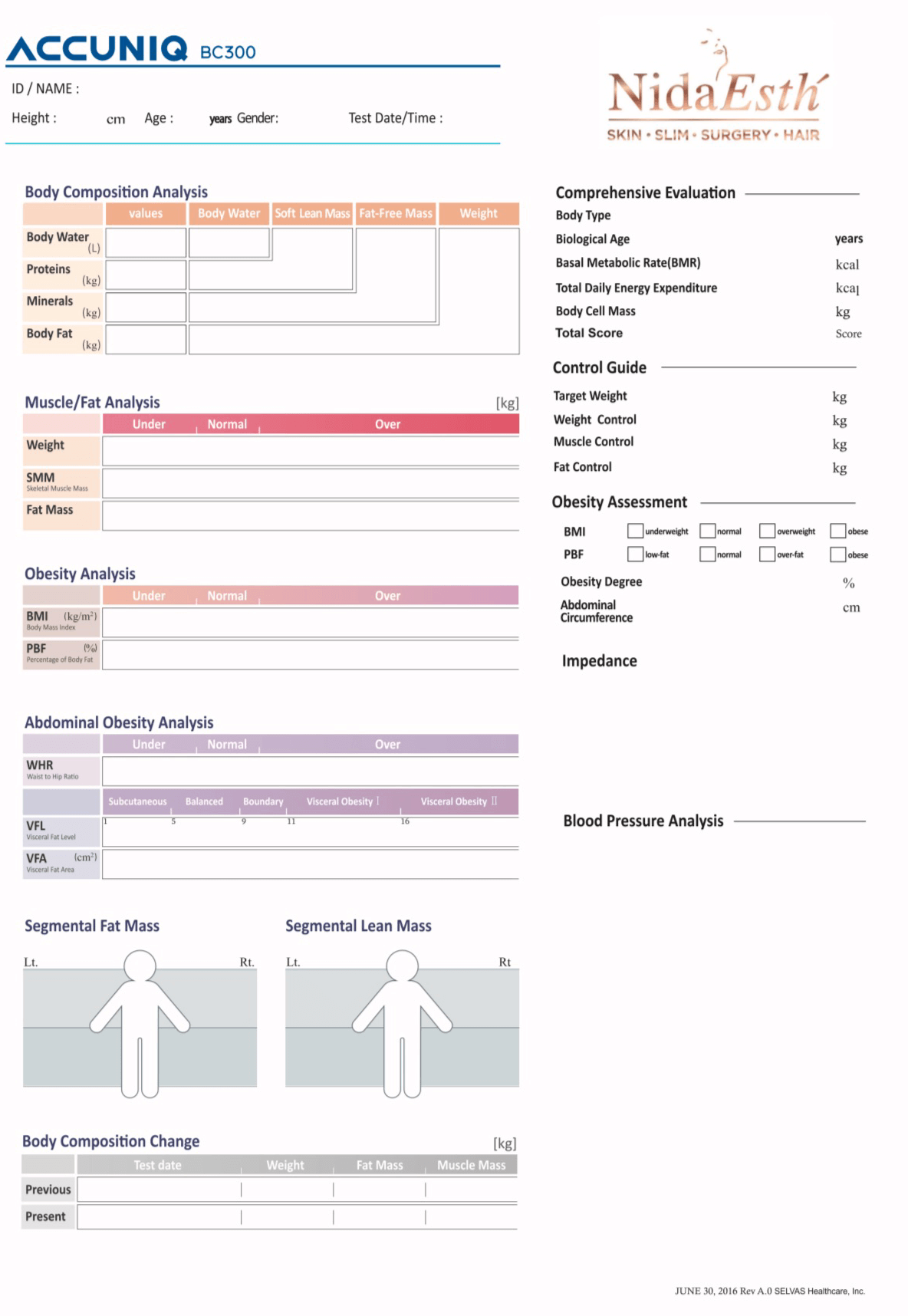 9.Check the safety measures of the body contouring and liposuction center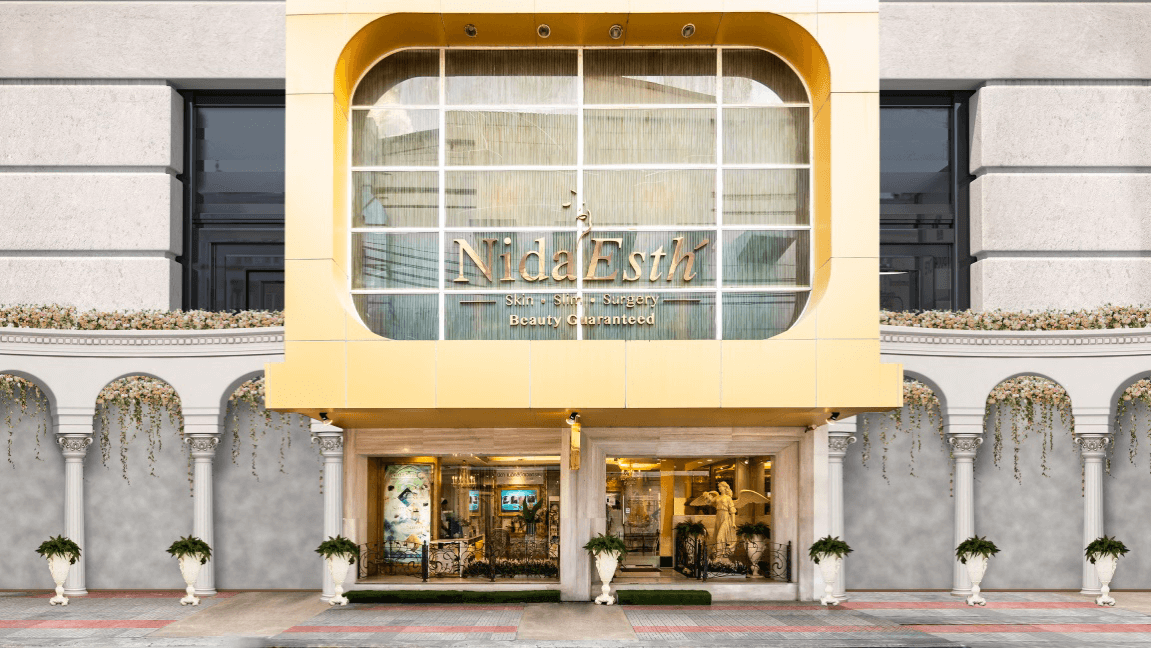 Today, there is a variety of medical facilities that provide beauty and body services. The selection of a hospital is therefore another factor that should not be overlooked by considering the following things:
Safety Policy Various safety measures including prevention of COVID-19 and cleanliness in the body shape care center
It has the world-class body shape laser technology such as US FDA.
There are medical certified doctors, a specialist in laser technology and various lipolysis technologies
There is an AI Plan with clear details of the treatment program from how to do it to the exact cost
There is a close supervision before and after the treatment by skilled nurses
The procedure is performed in a safe, standardized facility that has been certified by international institutions
There is a clear assessment of the results before and after the changes.
There is a Customer Service team that takes care and answers questions 24 hours a day.
 
10.Check the credibility of doctors who treat you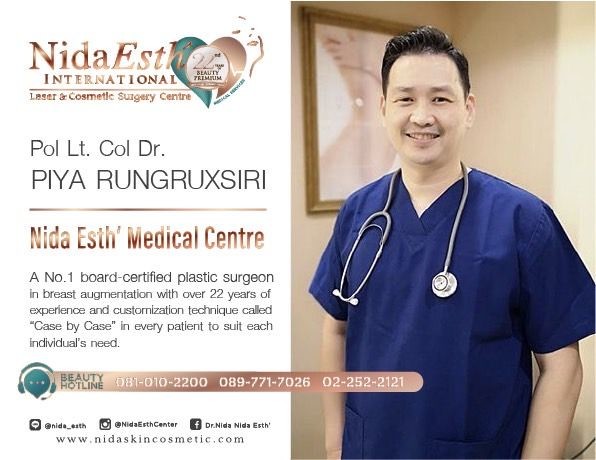 After we know where are we would like to do the laser liposuction?  The first thing to check is whether there are review cases, professional licenses, doctor's experience, reliability and doctor consultation.
After selecting a clinic, we also need to study the information of doctors who are consulting and taking care of our treatment, whether they are specialists or not; a professional doctor should
Have clear diploma and professional certificates as we can check the list of surgeons at  https://www.thprs.org/find-doctor 
Have a lot of therapeutic works to be a guarantee of experience in his or her profession
Provide a technology that helps measure results before and after treatment to be concrete and abstract
Be able to provide a systematic treatment plan and ready to answer the problems of each patient
Consulting with a doctor directly allows us to know how to assess treatment, knowledge, expertise and the credibility of doctors by a doctor with real expertise who will explain to us  give us the right advice in order to plan an appropriate treatment and have a history taking including asking the patient's behavior to evaluate the treatment in detail.
From the above information about 10 things you need to know about Slim Melt by Slim Lipo that Nida Esth' Medical Centre has gathered.  We hope it will be useful to those who are interested in getting the treatment..
In addition, those who are interested can consult with a specialist, Dr. Piya Rungruxsiri, a No.1 plastic surgeon with over 22 years of experience at Nida Esth' Medical Centre, an aesthetic medical center internationally recognized and equipped with state-of-the-art medical technology combined with the expertise of a team of doctors, nurses and personnel in various fields to answer all the shape problems that you are worried about. Therefore, you can be assured of safety and premium results after treatment for sure.
You can get a consultation from a team of specialist nurses at Nida Esth' Medical Centre by calling 02-252-2121 or Line Official Account @nida_esth
References
1. Flynn T.C., Coleman W.P., 2nd, Field L.M., Klein J.A., Hanke C.W. History of liposuction. Dermatol Surg. 2000;26:515–520. [PubMed] [Google Scholar]
2. Sterodimas A., Boriani F., Magarakis E., Nicaretta B., Pereira L.H., Illouz Y.G. Thirtyfour years of liposuction: past, present and future. Eur. Rev. Med. Pharmacol. Sci. 2012;16:393–406. [PubMed] [Google Scholar]
3. Pitanguy I. Trochanteric lipodystrophy. Plast. Reconstr. Surg. 1964;34:280–286. [PubMed] [Google Scholar]
4. Coleman W.P., 3rd The history of liposuction and fat transplantation in America. Dermatol Clin. 1999;17:723–727. [PubMed] [Google Scholar]
5. Kesselring L.K., Meyer R. A suction curette for removal of excessive local deposits of subcutaneous fat. Plast. Reconstr. Surg. 1978;62:305. [PubMed] [Google Scholar]
6. Kesselring U. Regional fat aspiration for body contouring. Plast. Reconstr. Surg. 1983;72:610–619. [PubMed] [Google Scholar]
7. Hetter G., editor. Lipoplasty: the Theory and Practice of Blunt Suction Lipectomy. Little, Brown & Co; Boston: 1984. [Google Scholar]
8. Fischer A., Fischer G. First surgical treatment for molding body's cellulite with three 5 mm incisions. Bull. Int. Acad. Cosmet. Surg. 1976;3:35. [Google Scholar]
9. Fischer G. Liposculpture: the correct history of liposuction: Part I. J. Dermatol Surg. Oncol. 1990;16:1087. [PubMed] [Google Scholar]
10. Illouz Y. Body contouring by lipolysis: a 5 year experience with over 3000 cases. Plast. Reconstr. Surg. 1983;72:511. [PubMed] [Google Scholar]
11. Illouz Y.G. History and current concepts of lipoplasty. Clin. Plast. Surg. 1996;23:721–730. [PubMed] [Google Scholar]
12. Fournier P., Otten F. Lipodissection in body sculpturing: the dry procedure. Plast. Reconstr. Surg. 1983;75:598. [PubMed] [Google Scholar]
13. Hanke C.W., Coleman W.P., Francis L.A. History of dermatologic cosmetic surgery. Am. J. Cosmet. Surg. 1992;9:231–234. [Google Scholar]
14. Field L. The dermatologist and liposuction-a history. J. Dermatol Surg. Oncol. 1987;13:1040. [PubMed] [Google Scholar]
15. Newman J. Lipo-suction surgery: past-present-future. Am. J. Cosmet. Surg. 1984;1:19–20. [Google Scholar]