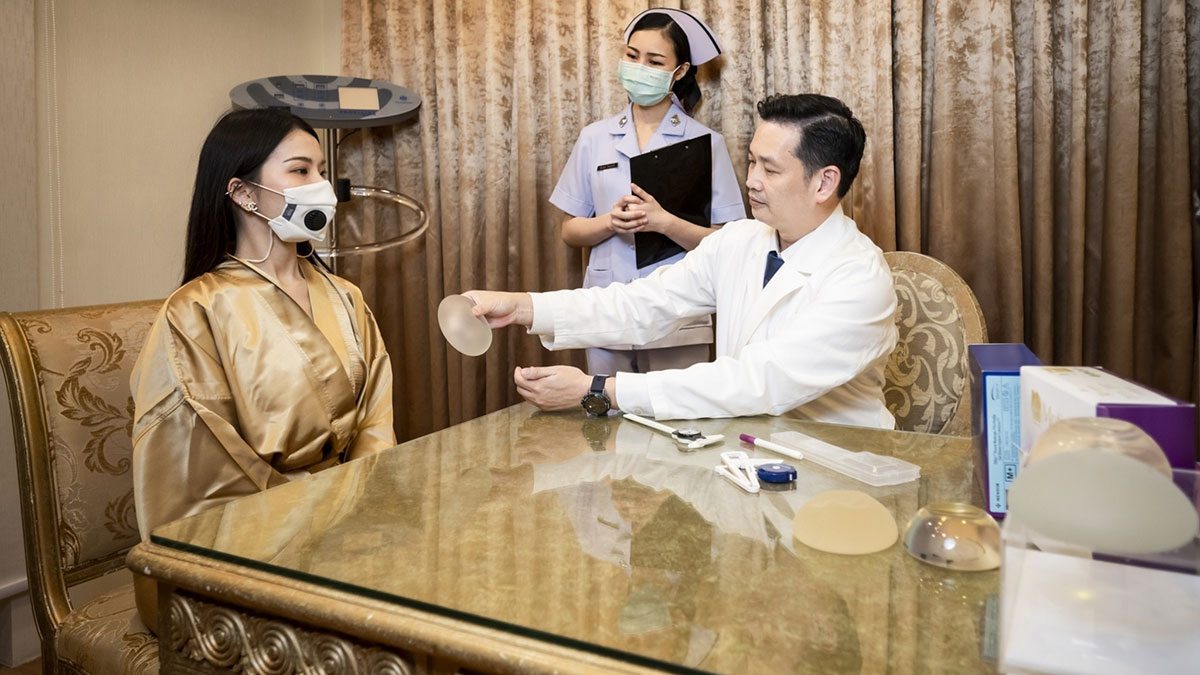 Breast augmentation is an important decision in many women's lives, and it is also an investment to help them have the body of their dreams. The reasons for the decision are various from person to person but most often is to help enhance the image, personality and confidence in everyday life.
Of course, implants used do not last forever. It usually lasts about 10 to 20 years after the first surgery. Usually before surgery, your surgeon will explain how to take care of your breasts after surgery and perform any necessary physical exams prior to treatment to help the procedure to last as long as possible.
Life expectancy of silicone breast implants
While implants are generally safe and designed to last, the American Society of Plastic Surgeons states that implants do not last "forever".
On average, today's implants are developed and designed to last as long as it should. There is an average of 1% chance of being torn or damaged, increasing each year.  So the older your silicone breast implants are, the greater the risk of silicone tearing or other complications.
In many cases, breast augmentation can maintain good shape for 20 years or longer, varying in each patient. The duration of silicone breast implants will depend on your physical condition and how to care for it.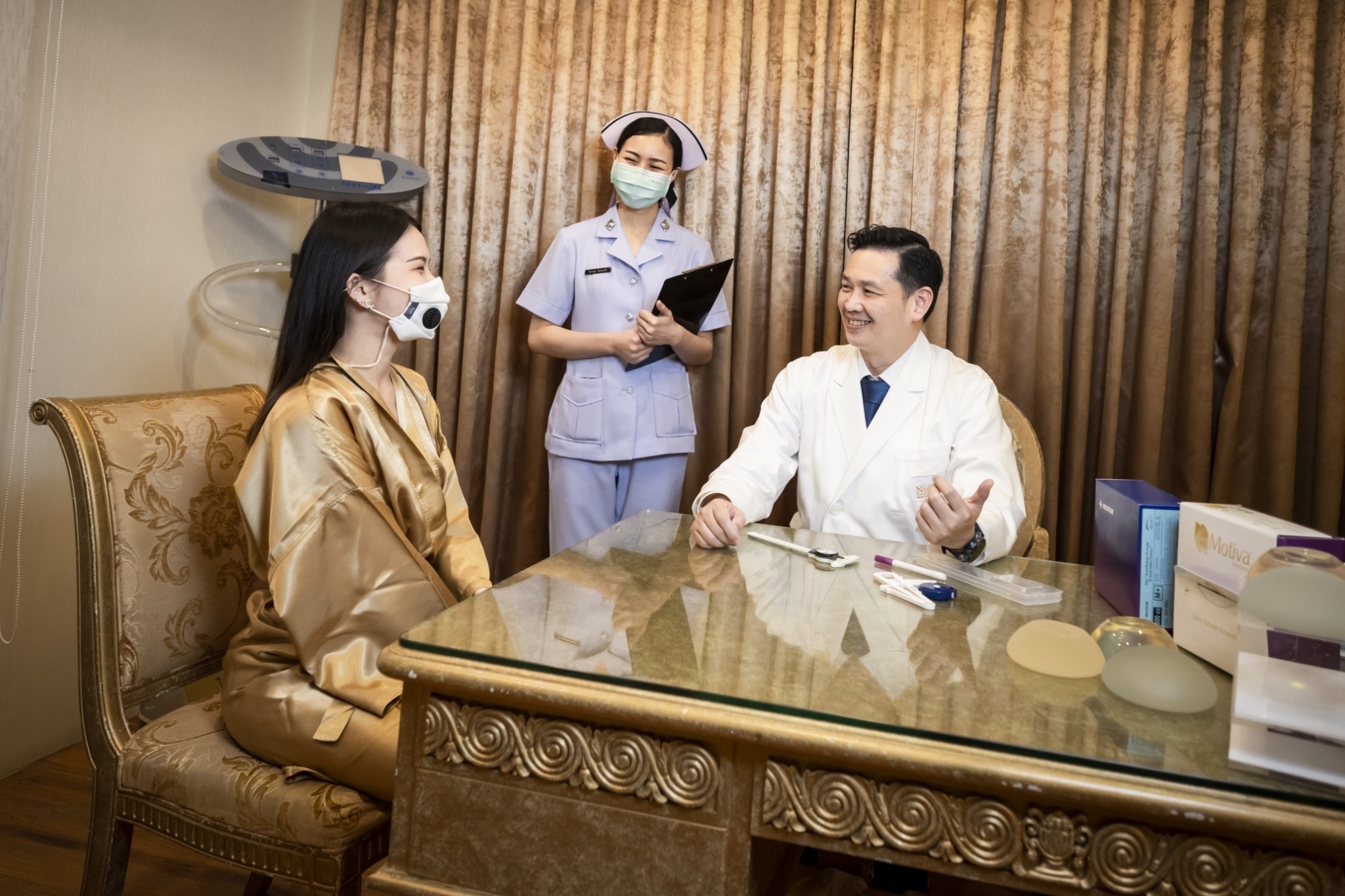 Reasons for removing or replacing the silicone breast implants
Breast augmentation can cause a number of complications that can affect silicone breast implants. This requires you to replace or remove the silicone breast implants, for example;
Hardening of the breasts or unnatural breast shrinkage: this occurs when scar tissue hardens around silicone implants on one or both sides also known as "fascia", this tissue will enter the silicone corset, causing pain. Breasts become unnaturally hard, lumpy, and change in size and shape.
Silicone rupture: there are different types of silicone breast implants rupture because each type of breast implant is different, for example, silicone has a gel inside, which is usually under the breast tissue. We do not know that silicone is having a problem so it can be difficult to tell if our silicone is ruptured or not. This can be noticed by a smaller or uneven breast size, or a change in sensation around the breast, such as a tingling sensation, swelling, burning, or numbness.
Moving implants: although breast implants can change your body in the blink of an eye, it can't stop the aging process because when we get older, gravity can also affect our bodies and cause sagging breasts. In addition, significant weight gain or loss can affect the position of the implants as well.
Personal preference: many women undergo breast surgery sometime after surgery. You may not be satisfied with the results. This may be due to the fact that the breasts come out smaller or larger than intended; therefore, needing to be revised.
Care to help prolong the life of silicone breast augmentation
Proper care of silicone breast implants can help prolong its lifespan.  This can begin immediately after the breast augmentation is complete. For example, your surgeon will recommend that you wear a chest support or a bra for breast augmentation during your recovery period. If you don't follow these guidelines, increased sagging may occur over time.
You should also follow your plastic surgeon's recommendations for annual checkups, as well as regular breast self-massages. Proper care of our breasts can help reduce fascia and prolong life and give you more time before you need to replace your breast implants again.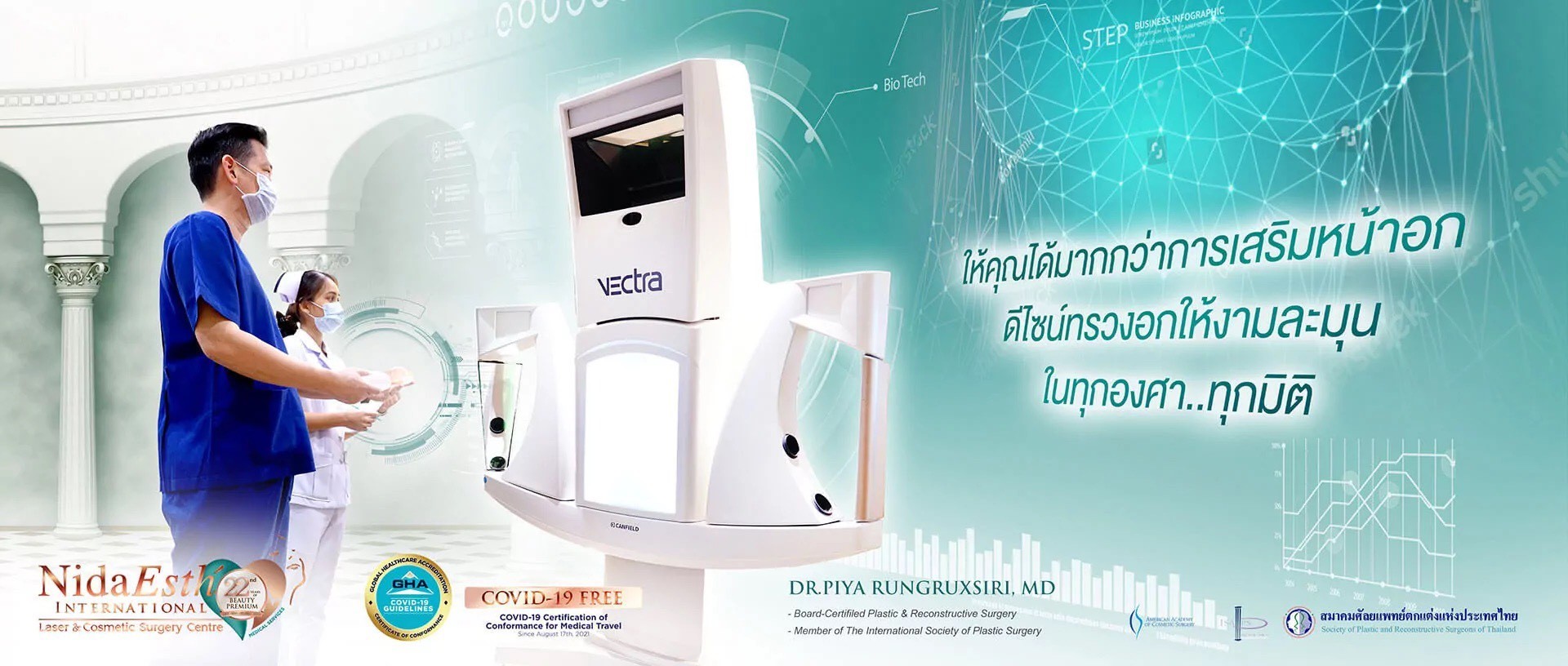 So, if you are looking for a breast augmentation or consulting about removing or replacing the silicone implants and whether you have any kind of breast problems, you can come to consult  Lt. Col. Dr. Piya Rungruxsiri, a certified plastic surgeon for over 22 years of experience in aesthetics at Nida Esth' Medical Center, a leading internationally recognized aesthetic medical center with state-of-the-art medical technology, combined with the expertise of a team of doctors and personnel to take care of any concerns, equipped with US FDA-approved VECTRA 3D technology, which is a virtual reality simulation technology before and after treatment that can help design your breasts after breast augmentation for you to see in advance. It also helps to increase the safety of the patients to use in planning the breast augmentation surgery that is suitable for the individual with the skill of doctors combined with modern technology  therefore be assured of absolute safety.
Contact for more information about breast surgery with specialist nurses at 02-252-2121 or Line Official Account : @nida_esth