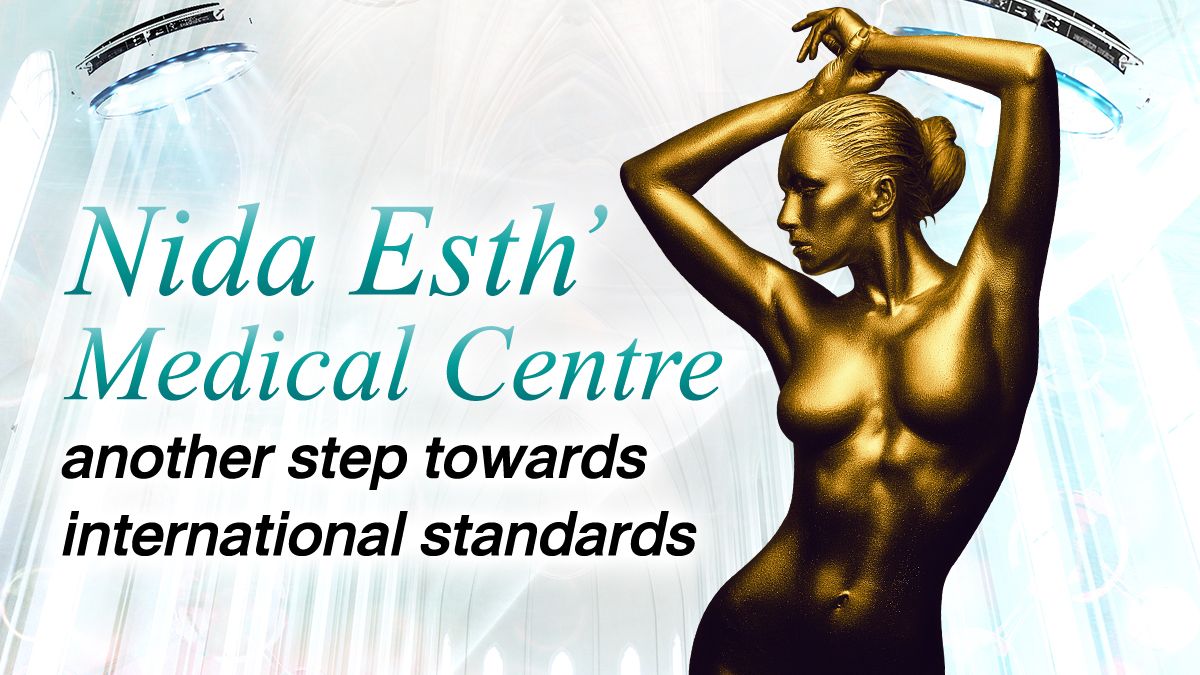 In 2019, until the past 2020, Thailand, as well as many countries, has faced a huge problem of the epidemic of the new corona virus 2019 or COVID-19, causing many businesses and industries to shut down or downsizing and unfortunately the beauty industry is inevitably one of them.
Over the past two years, Nida Esth' has used this crisis as an opportunity to improve safety standards and build trust with our clients in terms of amazing outcomes and safety that comes first.  So in 2021, this is the year when everything is getting better.  Mankind is beginning to see the light at the end of this crisis. Nida Esth' Medical Centre wants to build confidence so that all patients feel confident and secure in receiving services at Nida Esth Medical Center.
In order to raise the standard of Nida Esth' Medical Center to another level in safety for all clients, both Thai and foreign, Nida Esth' has partnered with Global Health Accreditation® (GHA), which is a program to raise the standards of medical services to travelers for medical treatment, including beauty.  It covers the standard of procedures before, during and after treatment until all patients return to the country. The program will include medical treatment, hospitality and patient experience to ensure that patients who travel from abroad  will be treated according to international standards in all respects.
The first step that Nida Esth' has been granted with this international certification is GHA Covid-19 to build confidence with our clients that all aesthetic medical procedures, personnel and doctors adhere to policies and standards to control and reduce the spread of COVID-19 in order to deliver services with satisfactory results, along with international safety. As our motto is "Beauty with Safety Comes First".
This process for obtaining GHA Covid-19 certification will not only build confidence in the service users.  It also enhances the professional work of Nida Esth' medical personnel. This is to develop and prepare Nida Esth' to serve everyone perfectly after this pandemic crisis ends.
If you would like to consult about cosmetic surgery in any area during this time, rest assured that Nida Esth' Medical Center is an aesthetic medical centre that offers a premium treatment experience with the highest level of safety. You can find more information at www.nidaskincoasmetic.com or contact for more information with an expert staff at 02-252-2121 or Line @nida_esth
Thank you for always trusting us to take care of you.
Nida Esth' Medical Centre