Bring back young skin cells with Diamond Peel
The Pristine Diamond Peel procedure works to resurface the skin to diminish the appearance of certain blemishes or sun spots, fine lines, and even acne scarring. Hyperpigmentation, which is an excess of pigment in the skin, can be treated with microdermabrasion, too. Pristine diamond peel is a microdermabrasion procedure that specialized in treating dull and flawed facial skin. The diamond tips used with the Pristine that designed to concentrate on unwanted dark spots and pigmentation and exfoliate the skin. This method involves safe built in diamonds to peel flaky skin and using suction to remove any dead skin cells.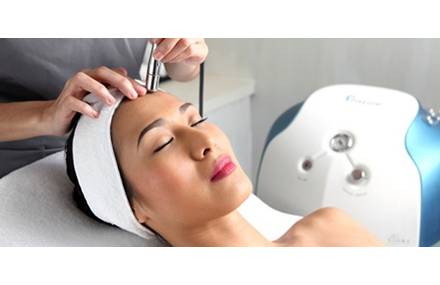 This procedure will take only 10 to 15 minutes, and you will feel the change of your skin. The result is visible to the naked eye. You can see that your face becomes brighter and smoother, the dark spots or pigmentation unbelievably fades away. But of course, Nida Skin will not left you hanging like that, now that your skin is dead cell-free, it is easier to induce solutions that can penetrate conveniently to your skin cells. Now we introduce the Infusion.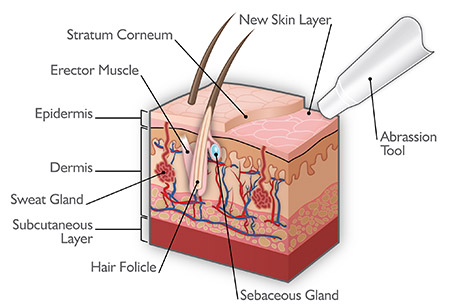 Q & A
Q1. Is it painful?
A1. You will not get pain, on the other hand, you will feel relax during the treatment.
Q2. Are wounds happened from this treatment? Is there any special care?
A2. No. this will not generate wounds and you can make up with cosmetic immediately after the treatment.
Q3. Can I see the results since the treatment done at first time?
A3. Yes you can feel more radiant and smooth at the first time.
Q4. How often should I do this treatment?
A4. Every 10 - 14 days.
Q5. How long should I do this treatment?
A5. At least 5-12 times depending on each skin problem and condition. Moreover, you can continue as much as you want.
Q6. Can I take this treatment with other treatments as Laser / Botox / Surgery?
A6. Yes, you can