The result is depend on the body condition of patient
What is Slim Melt Liposuction? 
Medically, Slim Melt Liposuction is divided into many methods such as fat laser, tummy tuck with liposuction and the newest technology, that is, liposuction with slim melt using fiber laser. Slim melt not only melts your fat away but also tightens skin at the same time with optic fiber tip only 0.3 mm. Also, it can directly melt only fat (not reacting to other issues, veins or collagen) so that there is no bruise or rough skin after the treatment. 

Why liposuction at Nida Esth'?
Liposuction is operated by Dr. Piya Rungruxsiri, board certified surgeon specialized in liposuction including designing body
Taken care by experienced nurse team throughout liposuction procedure
US FDA approved
Procedure takes just 30 minutes
See instant results right from first session
Design and preview your results using 3D with Vectra 3D technology
Small needle of just 0.3mm enabling pleasant liposuction experience
Liposuction without surgery and risks associated with general anesthesia
Minimal discomfort and no need to recuperate, can exercise within 2-3 days

Who is the most suitable candidate for liposuction?
Liposuction is suitable for those who have fat which cannot be removed by diet or exercise. Both male and female who want to get rid of fat at one time and fast in order have slim body can be treated by liposuction.
Which area can be done liposuction?
Liposuction can be done on every area which has excess fat. However, a patient is needed to be analyzed fat by the specialized surgeon if he or she is suitable for liposuction. Mostly, excess fat can be founded at tummy, arm, thighs, back and under chin area. Fiber laser, slim melt can melt tummy fat, thighs, under chin and back area away. 
Why Slim Melt at Nida Esth' is Different?
| Slim Melt by Slim LipoTM | Traditional lipo with a metal tip |
| --- | --- |
| Tiny fiber optic 0.3mm. Flexible and safe | Big metal tip  3-4 mm. Rigid and risky |
| Selective only fat. US FDA approved.  | Non-selective, destroy veins, nerves, and other issues. |
| Non-reusable and Sterilized fiber optic | Reusable metal tip, not 100% sterilized. Risky to be infected. |
| Stimulate new collagen production. Smooth and tighten skin. | Create cellulite and craggy skin. |
Surgery package
Hospital accommodations
OR and recovery room charges
Medical equipment and supplies
Preoperative routine laboratory tests
Pre op medicines, anesthesia, medical gas
Professional fees (surgeons, anesthesiologist, nurses)
Post op care
Transportation (hotel-hospital-hotel)
Mobile SIM card
Slim Melt service at Nida Esth'
Eliminate fat in upper arm, Make you feel comfortable and confident in a tank top once again
Eliminate fat in thigh, Make your thighs become smaller and feel better when find pants are fit for you.  
Eliminate fat in the abdomen. Make you feel better when find clothes are fit for you.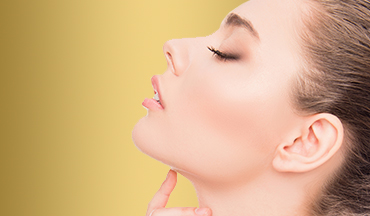 Eliminate fat in double chin, Make you look older than you are or feel
Eliminate fat in the hip, Make your hip become smoothly.